All classes and workshops are cancelled until further notice. Please contact Nancy directly for inquiries.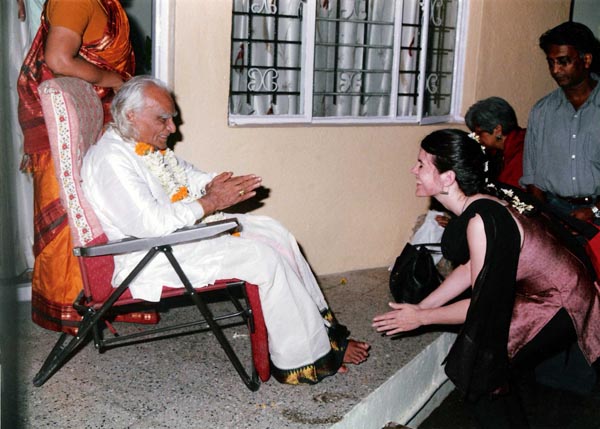 In loving memory of BKS Iyengar
December 14th 1918-August 20th 2014

Nancy Turnquist is a certified teacher of Iyengar Yoga at the Junior Intermediate II Level. She completed a two year Iyengar teacher training program with Patricia Walden with whom she continues to study and work with closely. Nancy travels regularly to Pune, India to study with the Iyengar family and spent a year teaching yoga in Spanish and studying with Jordi Martí at the Center for Iyengar Yoga in Barcelona, Spain. Nancy has a masters degree in literary translation and welcomes Spanish speakers to her classes. Her teaching is inspired by the joy and skill that arise from the practice of yoga.

Nancy also teaches private lessons. If you are interested, please call or email.
Class Schedule::
Nothing scheduled at this time. Check back again for updates.
Nothing scheduled at this time. Check back again for updates.
BKS Iyengar Yogamala of Cambridge
The website for Patricia Walden and the BKS Iyengar Yogamala center without walls.
Yogamala Blog
The BKSIYM blog site. Here you can find news, images, and thoughts on yoga.
Official BKS Iyengar Website
The official website of BKS Iyengar. A wealth of information on the man and Iyengar yoga tradition.
Iyengar Yoga Association of the US (IYNAUS)
The website for the National Iyengar association. A source for locating teachers and learning about Iyengar Yoga in the United States.
The Iyengar Yoga Association of New England (IYANE)
The website for the newly formed New England regional Iyengar association.
Contact::

Telephone: 617.599.8486
Email: nancy@yogaoffering.com
© 2017 Nancy Turnquist
Updated 12 June 2017
webmaster